About Hay Fever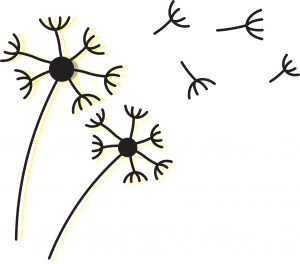 Hay fever is a type of allergic rhinitis caused by pollen, also known as pollinosis. It is an inflammation of the airway passages of the nose caused by allergy to pollens. Pollen is a fertilizing powder produced by plants (trees, grasses and weeds), which is released in the same period of the year, every year. It is suspended in the air and travels with the wind.
Therefore, a patient allergic to a certain pollen usually experiences hay fever symptoms in a defined period of the year. That is the reason why hay fever is also called seasonal allergic rhinitis. However, patients may be sensitized to more than one type of pollen, or a plant may have pollination several times per year, so, patients may experience similar symptoms more than once a year. In patients allergic to pollens, symptoms occur shortly after inhalation of the pollen. These symptoms are most commonly sneezing, runny nose, nasal blockage, itching of the nose and eyes. These symptoms are more pronounced in the period of peak pollination; however, in patients with more severe disease, it may start with the beginning of pollination and may persist longer than pollination. Damage to nasal mucosa that occurs due to allergic inflammation may cause sensitivity to inhaled irritants, like tobacco smoke, strong odours, chemicals etc., which may sometimes help explain symptoms which persist when pollens are not present in the atmosphere. Patients with hay fever may have also mild symptoms in the lower airways, like cough or chest tightness; in time this allergic disease may progress to allergic asthma.
Hay fever has the same mechanism of inflammation in response to allergens as the response to indoor (perennial) allergens, which is the result of binding of allergen to specific IgE antibodies, but, patients with pollen allergy usually complain more of sneezing and runny nose, while patients with allergy to perennial allergens usually refer more obstruction, while episodes of sneezing and runny nose occur only when exposed to higher concentrations of allergens (cleaning the house, around pets).
Diagnosis
The diagnosis of hay fever is based on the clinical symptoms of the patient. Sensitisation to pollen is confirmed by skin prick tests and/or by detecting specific IgE antibodies against allergen in patient's serum. The presence of asthma should be ruled out in all patients with allergic rhinitis.
More specific tests such as acoustic rhinometry, rhinomanometry or challenge tests are only necessary in a limited number of cases.
Management
The treatment modalities for hay fever include avoidance of exposure to pollens, medical treatment and immunotherapy (allergy vaccines). Avoidance of allergens means reduction of amount of pollen to be inhaled, and of the pollen that is deposited on the clothes and hair while staying out of the house during pollination. The best avoidance measure for hay fever is leaving the area where pollination is taking place, which may be difficult.
Medical treatment is usually necessary to control symptoms, and it includes antihistamines, as nasal sprays or in tablets, and nasal steroid sprays. Antihistamines should be of the newer generation, which do not cause sedation; such treatment shows more efficacy on runny nose, sneezing and nasal itch than on nasal stuffiness. The first generation antihistamines cause severe sedation and drowsiness, and may affect quality of life, work and school performance more than the disease itself. Nasal steroids are more potent in improving nasal patency than antihistamines, and are at least as potent in the control of all other nasal and ocular symptoms. Nasal patency may be improved by nasal or oral decongestants, but such treatment should be reduced to as short period as possible, as after few days of use of nasal decongestants rebound congestion may occur and patients remain with a need for nasal decongestants to improve nasal airways even after pollination is over.
Coping
Hay fever has strong impact on quality of life, work and school performance. The most common allergenic plants pollinate at the term of school and university exams in early summer, and it has been demonstrated that disease, even when treated, has impact on the outcomes.
Some of the following recommendations may help you:
Nasal irrigation with saline serum will clean the nasal passage, remove mucus and pollen grains.
Keep windows closed at night. If you use air conditioners, make sure they have adequate filters. Also in the car, keep windows closed and use high efficacy filters.
During pollen season, try to avoid being outdoors, especially in the morning (between 5 and 10 am most pollen is released) and in the evening (between 7 and 10 pm, pollen descends as the air cools down).
Consult pollen counts in your area or wherever you may be travelling to.
Choose a "pollen free" destination for your vacation.
Use the medication as prescribed by your doctor.
Avoid drying your clothes outdoors in high pollen days, since pollen may stick to it.
Use sun glasses to protect your eyes.