About Hay Fever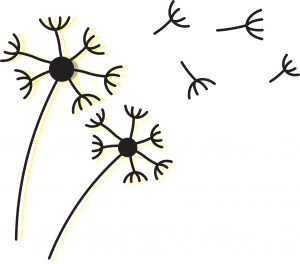 Hay fever is a type of allergic rhinitis caused by pollen, also known as pollinosis. It is an inflammation of the airway passages of the nose caused by allergy to pollens. Pollen is a fertilizing powder produced by plants (trees, grasses and weeds), which is released in the same period of the year, every year. It is suspended in the air and travels with the wind.
Therefore, a patient allergic to a certain pollen usually experiences hay fever symptoms in a defined period of the year. That is the reason why hay fever is also called seasonal allergic rhinitis. However, patients may be sensitized to more than one type of pollen, or a plant may have pollination several times per year, so, patients may experience similar symptoms more than once a year. In patients allergic to pollens, symptoms occur shortly after inhalation of the pollen. These symptoms are most commonly sneezing, runny nose, nasal blockage, itching of the nose and eyes. These symptoms are more pronounced in the period of peak pollination; however, in patients with more severe disease, it may start with the beginning of pollination and may persist longer than pollination. Damage to nasal mucosa that occurs due to allergic inflammation may cause sensitivity to inhaled irritants, like tobacco smoke, strong odours, chemicals etc., which may sometimes help explain symptoms which persist when pollens are not present in the atmosphere. Patients with hay fever may have also mild symptoms in the lower airways, like cough or chest tightness; in time this allergic disease may progress to allergic asthma.
Hay fever has the same mechanism of inflammation in response to allergens as the response to indoor (perennial) allergens, which is the result of binding of allergen to specific IgE antibodies, but, patients with pollen allergy usually complain more of sneezing and runny nose, while patients with allergy to perennial allergens usually refer more obstruction, while episodes of sneezing and runny nose occur only when exposed to higher concentrations of allergens (cleaning the house, around pets).