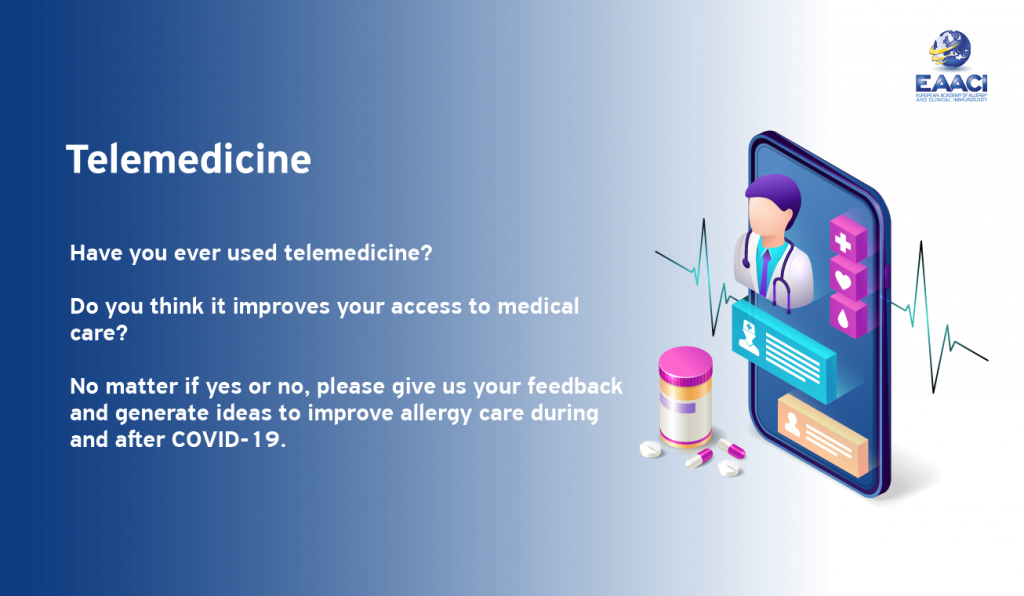 Choose your language!
COVID-19 has forced citizens and healthcare professionals (HCP) all over the world to significantly change their daily routines. The European Academy of Allergy and Clinical Immunology covers a broad variety of immunological and allergy-related topics for healthcare workers, scientist and also patients. In our Task Force on Telemedicine, we would like to find out about your opinion on telemedicine and whether you consider remote contacts suitable for health-related consultations. Our aim is to observe the current situation in order to provide new proposals and improvements. This can only be done with your collaboration as citizens and patients.
If you would like to join our mission, please fill in the following questionnaire by April 4.
Thanks a lot and stay safe!